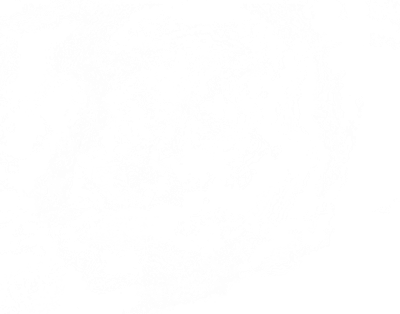 You will have a lot of personalized instruction during the workshop hours as well as after class on the 3 class days. 
Many students elect to work the whole time, but other students just come to the class days as they don't have time in their schedule.  You decide how much you wish to participate.
Concrete is used widely in Panama for all construction.  Concrete is also a
great medium for crafts and artwork.  In this workshop we will learn how to
mix concrete and mortar, make concrete stepping stones with various designs
and patterns, make concrete bowls and planters, bird baths, sinks, and 3D shapes. —Plus you will be shown how to acid stain concrete and color concrete with liquid and powder dyes. 
January 25 -  Working with concrete and mortar  - Studio opens at 9am - Class hours 10am to 12:30pm with workshop time in the afternoon until 3pm — Please come a little early so you can think about a project you would like to make. 
The tools you need for working with concrete  -     
All students will make one bowl to learn techniques of working with forms/molds.
Workshop time will include one on one instruction in the first steps of creating your sculpture.
Safety procedures for concrete and acid staining    
How to properly mix concrete and mortar including the common formulas and
some of the additives used in concrete. 
Adding powdered color to your concrete
Making molds for concrete
Arranging leaves to imprint pleasing patterns
Planning for your 3D sculpture project.
Proper use of steel and the different types of wire that can be used for the artist.
January 26 -  Sand Casting and Sculpture work - Studio opens at 9am.  Class is 10am to 12:30pm.  Workshop available until 3pm.
Sand casting allows you to create very irregular shapes, beautiful bird baths from leaves, serving platters, bread dishes, only limited by your imagination.
All students in class will make a sand cast leaf.
Also during class students will learn to release the form from the day before, clean up their bowl - shape the "green cement" with rasps, sand paper and wire brushes.
Class will have discussion on the use of Ferro Cement.
Ferro cement is doing cement work over thin metal.  Commonly used
for sculptures and things like concrete counter tops.  Using Ferro cement
you can make almost any shape in concrete.
Preparing the metal, using rebar to support different shapes.
Scratch coating the metal and finish repello.
It is really easy to make wonderful  pre Columbian type sculptures or anything that you can think of.
During workshop hours there will be will be one on one instruction with your project.
January 27 - Acid Staining and Finishing  Studio opens at 9am. Class begins at 10am.  Workshop time available in the afternoon until 3pm.
This is the day you complete any the projects you are working on.  This includes staining them and sealing them. 
Safety precautions for working with acid.
Using and buying Commercial stains
Mixing your own stains from common chemicals used in pottery.
Preparing the concrete for staining
Working with old concrete and new concrete
Different methods of application    
Making patterns with the stain
Using acrylic colors to fix areas that don¹t take or to add accent to the staining.
Sealing the concrete after staining
Waxing the concrete
Workshop Days - January  28, 29, and Febuary 1, 2     
Workshop Days 9am to 3pm.  There is no formal schedule. You may come and leave as you desire until closing.
During workshop days Chris will assist you - helping as needed with your projects. 
The workshop fee is $85.  Materials and space fee is included.   ***Extra material charge for really large projects.
You register may on the website via PayPal which accepts any credit card.
The instructor for this workshop is Chris McCall. Chris has been in the arts for many years.  In 1985 he opened the Stained Glass School and Supply in Denver Colorado.  He moved to Panama Central America in 2004, he designed and built a resort called Rancho de Caldera.  In 2010 he opened his art studio in Boquete teaching cement art, stained glass, paper making, felting, and spinning.  About three years ago moved the Studio to Caldera.  Caldera is beautiful.  The studio is on a hill top  With the mountain breezes it is cooler than  central Caldera itself.
You will leave the workshop with new knowledge, new friends and some beautiful cement art pieces and sculptures.
Please email your reservation to Chris McCall - chrismccall@me.com 
Workshop dates:  January 25, 26 & 27
plus four elective workshop days -
January 28, 29, Febuary 1 & 2 - if you wish*
Class hours 10:00am 'til 12:30pm.
Workshop time till 3pm.  
The Studio opens at 9:00am.